Specialist Switchgear is one of Britain's leading designers of electrical hubs that have powered industry for more than 40 years.
Still family-owned, we're proud of our three generations of expertise and knowledge that have kept the country's buildings warm, light, cool and running since 1972.
With depots and manufacturing facilities across Greater Manchester and West Yorkshire, we service electrical contractors, specifiers, engineers and facilities managers, helping them design and maintain new and existing switchgear systems that secure power to vital operations in factories, schools, hospital, stadia, airports and offices across all sectors and industries.
Our team of experts is friendly and accessible – you'll never be handled by a call centre or virtual office. We're real people with real and time-served understanding of your needs and those of your clients. Whether a component part circuit breaker from our exhaustive stock of new and retro parts, items from top brands such as Schneider, Dorman Smith and Merlin Gerin, or a brand new specification and commissioning of complete switchgear panels, we will work in partnership with you to help you deliver.
Trusted by our world-leading partners in LV equipment and components, all our switchboards, whether standard or bespoke, are manufactured and verified to BS EN 61439-1, providing complete peace of mind for your electrical power management needs. And because we support you for the life of your products, you can plan maintenance cycles in close co-operation with us, maximising uptime and ensuring the smooth running of your facility.
Furthermore, our professional service team brings together the ability, skills and associated product knowledge to provide a comprehensive range of LV and MV power requirements.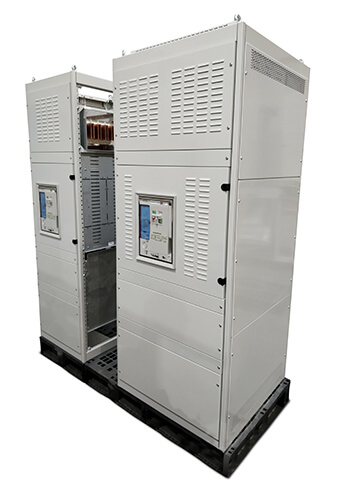 Whether for component parts, a replacement panel or a complete switchgear system, our dedicated team is on hand to attend to your power management needs, from a simple part price to a complete technical specification in conjunction with your engineers and commissioning electrical experts.
Get in touch today and see how we can power up your project.